Physical Therapists
Jennifer Beran, DPT/OWNER
Jennifer was born and raised in Minneapolis, thus is extremely well-known for her cold hands but equally warm heart. She received her BS in psychology from the University of Wisconsin at LaCrosse in 1998 and her doctorate from Creighton PT school in 1998. She ran her first marathon in 2001, started Premier Therapy in 2005, married the love of her life in 2009, and became certified in scuba-diving and sky-diving in 2011. Jennifer loves running, reading, talking and helping her patients meet their goals. She also loves a good joke and padded tennis shoes (in case we didn't mention, she's ridiculously short.)
 
Curt Krobot, DPT, OCS
 Curt hails from the bustling metropolis of Stuart, NE, population 600. Curt received his BS in Biology at the University of Nebraska at Kearney in 2006, completed his Doctorate of Physical Therapy at the Nebraska Medical Center, and joined the staff at Premier after graduation in 2010. Curt was married in June 2012, and they are enjoying building their lives here in Omaha. Curt is an avid runner and golfer, and loves bringing that knowledge to his patients, even if it means delaying his PGA tour card.
Julie Ortman, DPT
 Premier Therapy is exited to announce that Julie Ortman has joined the team! All well as being an amazing therapist with over 16 years, she is a rock star athlete. She has run 7 marathons, many half marathons, various triathlon distances since learning how to swim in 2010 including several sprint distances, two olympic distances, 4 1/2 Ironmans, and one full Ironman. She finished in the top 10% of all world Ironman branded triathletes in age 35-39 in 2013!
Amy Collison, DPT OCS
  Amy received Bachelor of Science in exercise science from Creighton University in 2004 and doctorate of physical therapy in 2011. She completed an orthopedic residency at Creighton University in 2012. Amy started out working for Premier Therapy as a tech in 2005 while she was in school. We gave her a chance to see the outside world before we made her come back to her roots and use her skills to help us out at Premier. Amy has a small biking addiction. She is well known on the local racing circuit and competes in mountain road and cycle-cross races. Her weekends are spend doing bike fits at the Trek Store. If it were possible she would bike while she sleeps.
   Connor Norris, DPT
   Introducing the newest addition to the Premier Physical Therapy team! Connor received his B.A. in Exercise Science from Gustavus Adolphus College in 2013 and his doctorate in Physical Therapy from the University of St. Mary in 2017. Connor enjoys all things sports, but has an affinity for baseball and hockey. Connor was a pitcher for his collegiate team and now plays slow pitch softball and sand volleyball in the summer, looking to get into hockey in the winter. Aside from his prowess in athletics, Connor is also known for his sarcastic sense of humor, beer brewing expertise, cat-whispering abilities, knowledge of Game of Thrones, and laid back personality. Connor also enjoys spending time with his (smokin' hot) wife.

Allison Arnold, PTA
Meet Allie: she went to school in Kansas including playing collegiate volleyball… she came to Omaha to be close to her nieces… when asked what are her favorite things she replied: "to be active, be outdoors, try new things, and (surprisingly since moving to Omaha) country dancing." Bucket list goal= to travel to all 50 states. "And I can't keep my hands off sweets and food in general. That's pretty much my life in a nut shell."
Occupational Therapist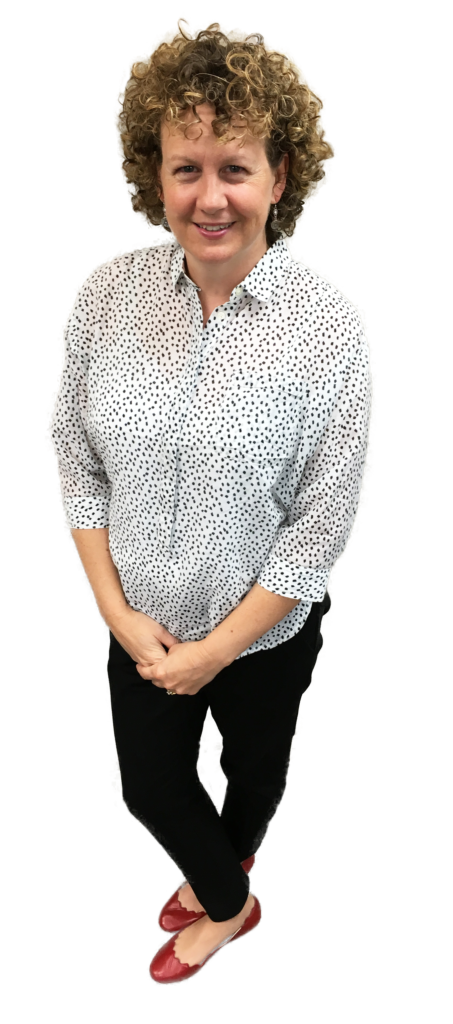 Michele Jarzynka, OTR/L, CHT
  Despite popular belief, Michele's hair is naturally curly. It could be the result of raising 2 teenage boys or working with a crazy staff like ours at Premier Therapy. Michele graduated from the Occupational Therapy program at Creighton University way way back in 1989. She's been working with patients for over 26 years, or as long as Ashley has been alive. In 2014, she earned the credential of Certified Hand Therapist which ensures advanced clinical skills for people with upper extremity problems.  They all enjoy playing tennis and biking. Michele is a devout U2 fan. All time stops for her when their songs come on the radio.
Business and Tech Staff
 
Chris Beran, Business Manager/Owner
Chris is the master of all things electronic, technical and creative. He loves his wife, his children and his computer. He is a pilot and a skydiving coach with over 500 jumps and is successful most of the time. When his son was asked what would be his dad's perfect day, "Any day with weather nice enough to fly into the blue sky or jump through it." And if you ever need to ask a favor, Chris loves peanut butter to an almost freakish degree.