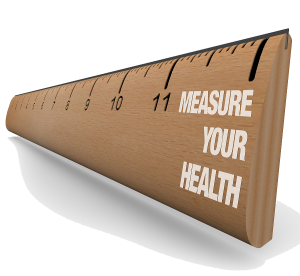 Functional Capacity Evaluation (FCE)
A Functional Capacity Evaluation (FCE) is an evaluation of a worker's safe ability to work from a physical ability and motivational perspective, with consideration given to their medical impairments and pain tolerance. The FCE helps determine the injured worker's ability to return to work safely on their current job, a different job with their existing employer, or a new job with a new employer. The FCE is an important event that helps injured workers and their family members return to a normal lifestyle again.
Most FCEs take approximately two to three hours to complete, although some may last as much as four hours. Please wear loose, casual clothing, or "Work-Type" clothing. Please do not wear dress clothes such as skirts, dresses, nice slacks or dress shoes.
Reliability & Validity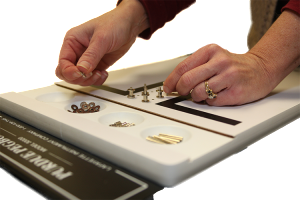 Jennifer Beran, PT, DPT is certified in the Blankenship system with evaluation tools, research, and methods that are peer-reviewed, validity-based, and legally defensible in the field of occupational rehabilitation. All testing is performed with measurements that are specifically selected for each individual case. The FCE will provide information on the reliability of physical effort, the reliability of pain reports/behaviors, and safe levels of functional capacity. Ms. Beran has been performing FCEs for over 14 years.
Honesty & Objectivity
Because Premier Physical Therapy in Omaha, NE is a therapist-owned facility and is not under contract or association with other health facilities or businesses, thus you can be sure that our FCEs are objective, honest, and unbiased. The bottom line is that Premier Physical Therapy provides testing results that are trustworthy. It is our goal to provide the fairest, most accurate, most concise, objective data and information in every single case.
History
The Blankenship Functional Capacity Evaluation (FCE) System was developed in 1983. It includes the most cutting-edge equipment in the industry. To this day it is still considered the "gold standard" in determining a person's ability to work and to what level they are capable. Over 16,000 FCE evaluators have been trained worldwide on the Blankenship system. The only licensed professionals that are allowed to become FCE certified are physical therapists, physicians, physician assistants, and in some states, occupational therapists.
FCE Pricing
With our streamlined system and experienced staff, we are able to offer the most competitive price in the area. Our standard price for a single session FCE is $600.00. In most cases, work comp insurance will pay for the exam but you are required to receive pre-authorization. If you are considering having it billed through health insurance, the chances are very slim that it will be covered. We are here to help you through the process and will be happy to call your insurance company or attorney in advance to verify approval before you schedule your exam.
If the patient is paying for the FCE out of pocket we require 50% payment at the time of appointment and the remainder is due before receipt of the report. Due to the length of the exam, we have a strict cancellation policy so please be confident about your ability to attend the exam at the time scheduled.
Disability Paperwork Pricing
If you need to have disability paperwork filled out or are wanting a simplified work assessment completed our base price is $150.00. Please note that because of the varying demands of the nature of this test and paperwork, there may be additional charges thus we determine the cost on a case-by-case basis. Please give us a call at (402)933-0100 if you have any questions.
Assessing Physical Ability for Injury or Illness Recovery
Functional Capacity Evaluations (FCE) are comprehensive tests used to assess an individual's ability to perform job duties and activities of daily living following an injury or illness. At Premier Physical Therapy, we utilize FCE testing to evaluate an individual's physical strength, fine and gross motor skills, range of motion, and overall functional ability.
Benefits of FCE Testing
FCE testing can provide valuable information regarding a patient's ability to perform job duties and activities of daily living, as well as their overall disability status. FCE testing can also be used to determine if a patient is eligible for disability benefits, as it provides objective data regarding their physical limitations.
How FCE Testing is Conducted
During an FCE evaluation, the patient undergoes a series of physical tests and activities designed to assess their physical ability to perform job duties and activities of daily living. The results of the FCE are then compared to the patient's medical records and job description to determine their ability to return to work.
FCE & Your Workers Compensation Case
The FCE (Functional Capacity Evaluation) plays a crucial role in supporting your case when it comes to your employer and their insurance company's efforts to get you back to work promptly. In situations where you require accommodations or are unable to return to work altogether, the FCE from a medical professional serves as valuable evidence. Your attorney may request the FCE to demonstrate that your limitations prevent you from resuming your previous job.
Functional Capacity Evaluations in Omaha, NE
Functional Capacity Evaluations (FCE) are an important tool for assessing an individual's ability to perform job duties and activities of daily living following an injury or illness. At Premier Physical Therapy in Omaha, NE, we use FCE testing to help our patients recover from injuries and illnesses and improve their overall functional ability.