So prepare yourselves, going to get a little sappy here…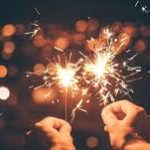 The end of 2018 marks almost 14years of Premier Therapy Associates.  What started as a bunch of notes on cocktail napkins at Barrett's Barleycorn Pub has flourished to three locations and ten employees.
We have expanded our areas of expertise to include Graston treatment, running evaluations, headaches, advanced taping techniques, dry needling, golf analysis, Ehlers-Danlos Syndrome, and McKenzie Certification (for treatment of complicated spine.)
As the owners, Chris and I get to hear compliments from patients every week- everything from the genuine care provided during the 1st call until graduation from therapy with the patient meeting all of their goals.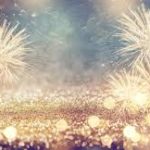 I am writing this year-end blog to give my colleagues a huge "cyber hug" of appreciation.  Premier wouldn't have this reputation of medical excellence and compassionate care if it wasn't for every single one of our staff members.  I am proud to say that our growth is due to word-of-mouth only as we have never advertised; we truly believe that providing excellent care will continue to be its own reward.
Happy New Year to my Premier colleagues and to all the patients we have enjoyed serving over the years.
https://www.mckenzieinstituteusa.org
https://www.grastontechnique.com/
http://www.myopainseminars.com/resources-articles/
http://www.mytpi.com/improve-my-game