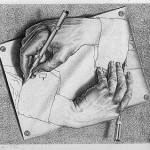 We are very excited to welcome Michele Jarzynka to the Premier Family. 
Michele graduated from Creighton University in 1988.  Over the past 27 years, she has had experience in a variety of settings including hospitals, long term and short term rehabilitation centers, acute care settings and orthopedic clinics.  Michele recently completed the certification exam to become a Certified Hand Therapist (CHT).  According to the American Society of Hand Therapists, there are only 7 CHT's practicing in the city of Omaha.  Michele enjoys getting to know each patient individually; "There is nothing more rewarding than helping a patient regain his or her function after an injury."
Michele has been married to her wonderful husband Mark for 25 years.  They have one son in college and one son in high school.  When they have free time, they enjoy playing tennis, riding bicycles, going to movies and taking their dog Obi Wan to the dog park.
What exactly is a hand therapist and what can they help with?  "Hand Therapy is the art and science of rehabilitation of the upper limb, which includes the hand, wrist, elbow and shoulder girdle.  Using specialized skills in assessment, planning and treatment, hand therapists provide therapeutic intervention to prevent dysfunction, restore function and/or reverse the progression of pathology of the upper limb in order to enhance an individual's ability to execute tasks and to participate fully in life situations." Journal of Hand Therapy; 2009(22)361-376), ASHT Scope of Practice; 2011
Who can benefit from seeing a hand therapist?  Diagnosis include but are not limited to patients with crush injuries; tendon and/or ligament lacerations/repairs; tendinopathies; peripheral nerve disorders;  fractures/dislocations; infections; sports related syndromes and many more.   Hand therapists also treat patients who suffer from chronic problems which effect upper extremity function such as autoimmune disorders, neurological conditions, pain, diabetes, focal dystonia, congenital anomalies and psychogenic disorders involving the upper quarter.   Please check out the website of the American Society of Hand Therapists for more information: www.asht.org.
She is currently accepting new patients at all 3 locations.