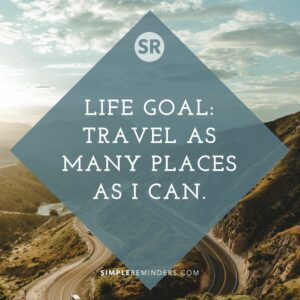 Some of you know me and others I have not had the opportunity to meet or work with. My name is Sarah and I am a Physical Therapist Assistant, primarily at the Benson location. I have had the pleasure of helping out at the Saddle Creek location to work with patients or assist in sessions where needed.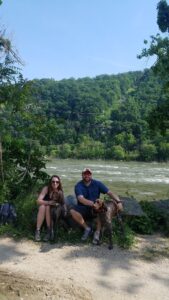 One of my dreams and goals in life was to become a therapist, to allow me to help others throughout the rehabilitation and healing process. I enjoy assisting each patient in reaching their goals and regaining independence in activities they enjoy. I was able to achieve this goal almost 2 years ago when I graduated and passed my boards for licensing. I started at the perfect job, a few months following, with the most amazing people and therapists I have had the pleasure of working with.
A few may know this about me; my love and strong desire to travel is what keeps me dreaming. I have had the opportunity to visit some amazing places, some of which I have blogged about previously. Almost 4 years ago, I met the most amazing person who also loves to travel. Together we have shared a lot of adventures! Many of these trips have surrounded camping to allow us the outdoor lifestyle which has enhanced our travels. Every trip we have taken, has left us wanting more; yearning for the next travel experience.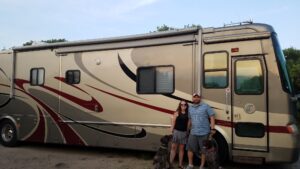 On September 20th, 2019, we officially sold the house and moved into a 40ft RV with our 2 German Short hair Pointers and the cat. Call us crazy, because I would!! Our desire and love for travel has led us down this road. We plan to work on the road. A Physical Therapist Assistant and Sterile Processing Technician traveling from one assignment and state to another. We plan on finding adventures where we can and taking this time to see the world and all its beauty.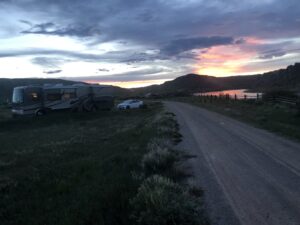 We depart Omaha, NE on October 28th and head to Modesto, CA for our first assignment and location as full time RV-ers. I am not great with "goodbyes" so instead I say farewell. Farewell to my friends, coworkers, and patients I have had the pleasure of meeting and working with. I wish you all the best and will never forget the fun times shared. Remember to never give up on your dreams or goals, only achieve and create new ones.